I came across a second company that develops and sells custom ExtJS components: Bryntum. Check out their amazing Gantt Demo: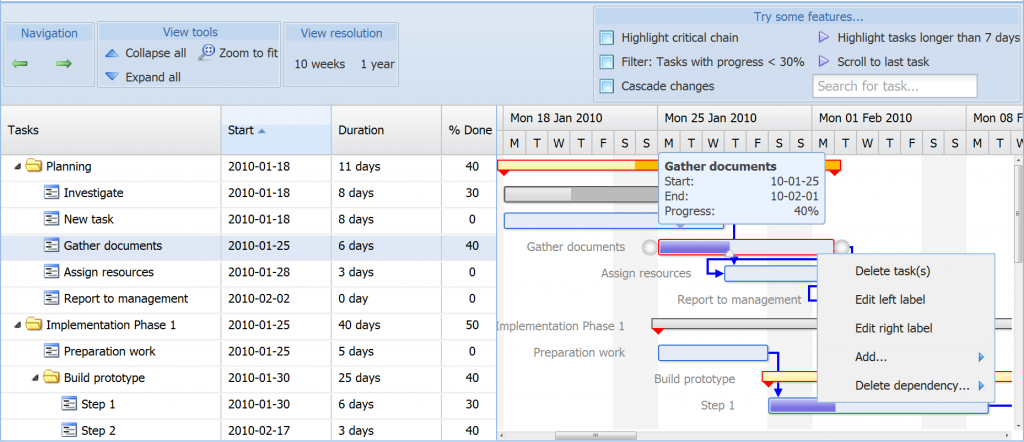 ...this is all drag-and-drop, in browser! Even works in IE! Windows-GUI-quality component!
They have a few more components, but this one just blows my mind.  I've always believed in ExtJS, but now i see that it truly is the next stage in evolution of JavaScript. Sencha, you will cash in big. Now there are at least 2 pro shops who will as well.
If there are more companies out there, please let me know; only other one I heard of is Extensible.